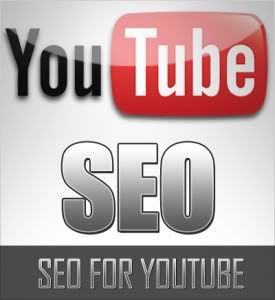 The internet is in constant motion. It grows and changes more quickly than any media ever has. With the introduction of Google's universal search in 2007, the opportunity to market with viral video content and to monetize on digital media has become essential to the savvy online marketer.
Benefits of YouTube SEO



Get exposure in days at one low price- no setup fees
Show up in Universal Search results and YouTube Search Page
Get top YouTube rankings
What You Will Get
Triple Link Wheel (Social bookmarking, Web 2.0 properties, Forum profile and Social Network)
On Page YouTube SEO Optimization for 2 videos  (Title + Descriptions + Tags)

You will have to create temporary password so we can optimize your 2 videos to make it rank Top 10 in YouTube Search after that you can change your Youtube password

Set and forget monthly campaign, we do the work using your 2 videos URL and keywords provided
1000 Real YouTube Views + 80 Likes + 80 Subscribers + 80 Favorites
Reports will be sent monthly
Price :

Only $57 per month
*

After making your payment, please open support ticket and enter your YouTube URL + Keywords details so we can process your order ASAP. We will contact you for more info.